I hate paying for something that I end up having to fix. I got the wife chop yesterday and my hairstylist argued with me over the picture I brought in. She wouldn't cut it how I wanted:
because she said my hair would never do that. I get this a lot, no matter what style I want, since my hair is curly. I tried to assure her that I knew how to blow my hair dry, but she didn't believe me. She made me choose another picture, however she did not cut my hair that way either. It ended up looking like something between a mushroom and a 90s movie: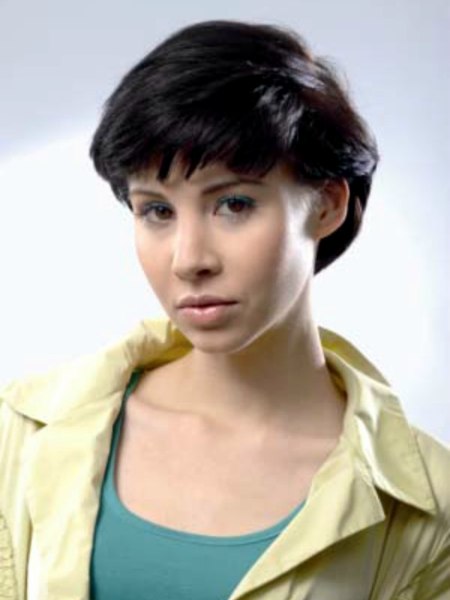 After some extra snipping when I got home, I managed to look less like my childhood and more like my mother's. But I was still the wrong generation and now the wrong gender too:
I'm afraid to crop the sides myself, and they are still pretty long, BUT after some sleep and shampoo and even more cutting, I have finally managed to make myself look like an elf. And elf is OK, maybe I can work with elf:
So why wouldn't the person I was paying to cut my hair like a picture do anything like what I asked her to do? And more importantly, how can I prevent this from happening again? I broke up with my last hairstylist because he did the same thing, except I had wanted to look like Ginger Rogers. This new lady actually teaches students how to cut curly hair, and would give me the inverted bob I wanted, but now won't do a pixie.
What the heck, man? I want to give you money. Trust me! It's my head!